This week David and Alyssa are here visiting and Alyssa and I have been having fun making various homemade meals and goodies. (For those of you who dont know, they are my brother-in-law and sister-in-law). Anyways, Alyssa showed me this cupcake recipe she found online from
The Pioneer Woman
called Life By Chocolate and let me tell you, they are the most amazing cupcakes oozing with chocolatey goodness that you will ever eat! Did I mention that we made them completely from SCRATCH! Oh yes, we are that good.... :D hehe
I took some pics of the process because I thought it was worth documenting, seriously my mouth is watering just writing about them!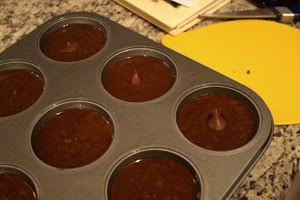 Yes, those are Hersheys Kisses!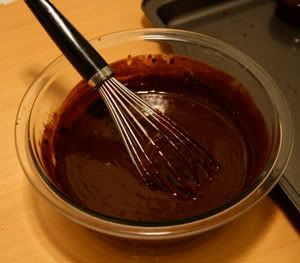 After they were done baking we dunked them in this. Chocolate Ganache! (We melted baking chocolate, more kisses, and some Nesquick with hot whipping cream!)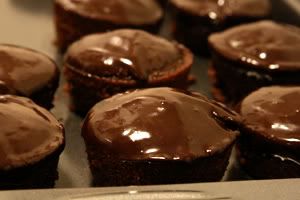 The Finished Product.