Yesterday I spent some time in the kitchen experimenting, it was actually pretty fun. And the results were yummy!
It all started when I ran out of coffee syrup and didn't feel like forking over 10 bucks for another bottle. I found a site that said I could make my own syrup with a vanilla bean pod. It seemed pretty easy, so I went in search of a bean. When I finally found one, I was a little perturbed to find that it was almost as much as half a bottle of store bought syrup! Oh well, it was still worth a try.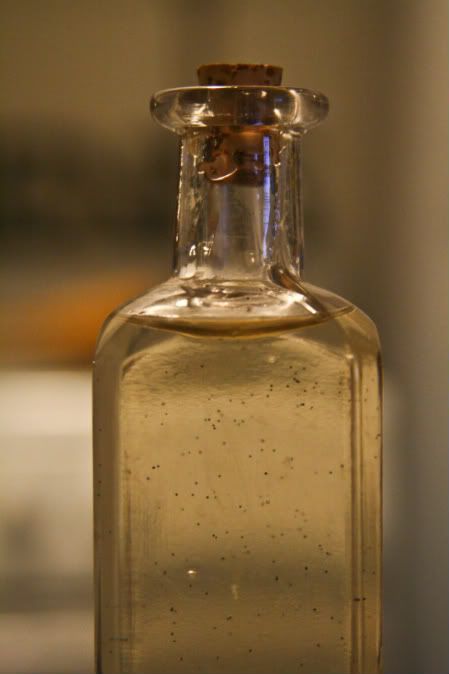 Since the syrup only called for the pod, I had to figure out how to use the seeds inside the bean. I wanted to get as much use out of that thing as I could. :) Then I had a light bulb moment! Scones! When she was here, Alyssa and I made some cranberry scones. They were so good, they only lasted about 5 minutes so I decided to try my hand at baking. It was a little iffy...and sticky...but it all turned out! Yummy vanilla bean scones.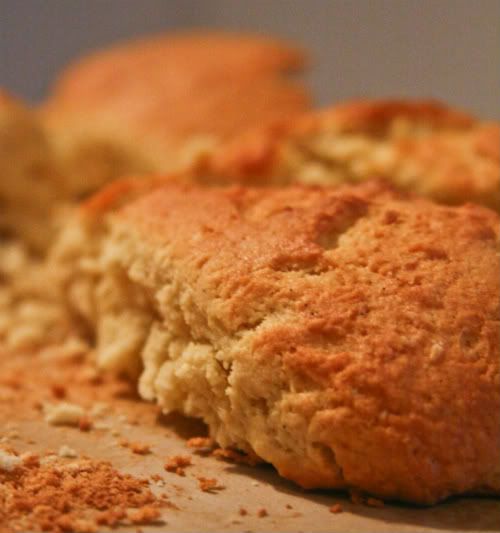 And the best part, I had a vanilla latte with a vanilla bean scone for breakfast this morning! YAY!